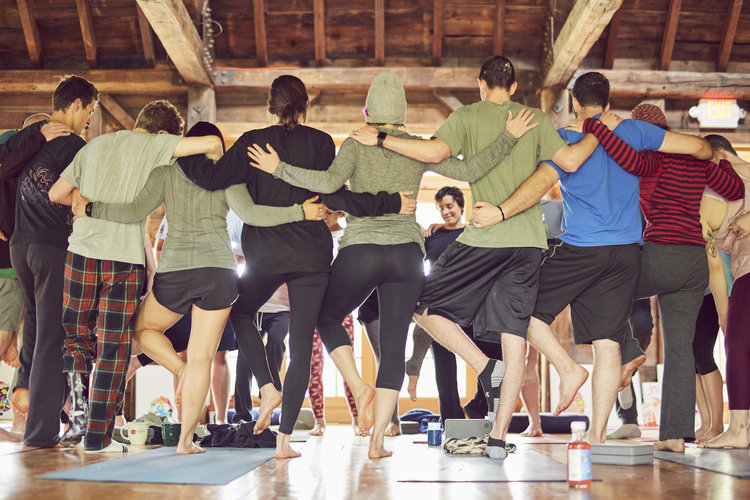 Kevin Pearce was at the top of his sport as a world class professional snowboarder in 2009 when he sustained a traumatic brain injury while training for the 2010 Vancouver Winter Olympics. Kevin's road to recovery has brought to light his potential to transform the experience of traumatic brain injury (TBI) into a source of inspiration, education and awareness. Using the visibility generated from his success as a professional snowboarder, the international acclaim achieved by his award winning HBO Documentary "The Crash Reel"  and his subsequent public speaking platform, Kevin has co-founded a movement called "LoveYourBrain."
Together with his brother Adam, they have created the LoveYourBrain Foundation, a non-profit organization that is working to connect, educate and empower people to live a brain healthy lifestyle. Through yoga, meditation and mindfulness programs, LoveYourBrain is improving lives, creating community and optimizing health for everyone they reach.
PRACTICE WITH US
If you have experienced a TBI (including concussion) or are a caregiver or support person, we invite you to join our yoga community! Through this program, we hope you discover your inner resources for learning, growing, healing, and thriving.
To create a culture of shared experiences related to TBI, our program is only open to the TBI community at this time. TBI is caused by a bump, blow, or jolt to the head, or penetrating head injury. If you have another type of brain injury (e.g., stroke, anoxia, tumor) we'll do our best to refer you to another program that can meet your needs. Thanks for your understanding.
Learn More about this FREE 6 Week Program Here!
A qualitative study of LoveYourBrain Yoga: a group-based yoga with psychoeducation intervention to facilitate community integration for people with traumatic brain injury and their caregivers.